2021 SWMBH Successes and Accomplishments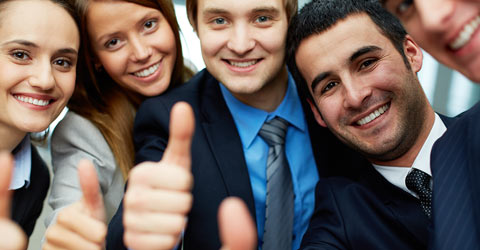 Highlights
SWMBH acted as a critical source of guidance for our External Stakeholder partners, supporting telehealth services, distributing personal protective equipment, and implementing new technology to provide consistent and improved communications.
SWMBH Successfully achieved National Committee for Quality Assurance (NCQA), Managed Behavioral Health Organization (MBHO) Reaccreditation for the SWMBH Medicare Business Line, which is good until June 25, 2022. Only (2) Prepaid Inpatient Health Plans (PIHP's) in Michigan currently hold NCQA accreditation.
There was a 43.9 % reduction in Emergency Room (ER) claims and 73.3% reduction in inpatient episodes, for the six months prior to Integrated Co-occurring Treatment (ICT) involvement versus six months post ICT involvement. Overall, there were less ER claims this year than in years prior (65.1% decrease). It is speculated that this could have been affected by COVID and that people were less likely to use the ER until they were severely ill.
SWMBH Substance Use Disorder Team Trained community members in overdose education and naloxone distribution (2,694 kits distributed).This resulted in over 120 overdose reversals that were reported by community members and law enforcement agencies.
SWMBH achieved 100% compliance on the 2020-2021 Performance Bonus Incentive Programs State Sponsored Metrics. This translates into $2,894,028.48 in Regional Bonus earnings.
SWMBH achieved a compliance rate of 92.1% on the 2020-2021 Michigan Mission Based Performance Indicator System Metrics (MMBPIS). The States and SWMBH target were to achieve 85%. 92.1% makes SWMBH the 2nd highest achieving PIHP in Michigan.
SWMBH has filled 99.84% of (710) available Habilitation Supports Waiver slots provided by the State from October 1, 2020 through September 30, 2021. SWMBH has led all PIHP's in percentage available/filled Waiver slots over the past 4 years.
SWMBH has provided nearly 5 million in Provider Network Stability Payments.
SWMBH Served as a liaison for Certified Community Behavioral Health Clinic (CCBHC) for the region in communicating requirements from the State to the participating CCBHC sites.
Provided clinical training at 9 events, training 334 attendees on the following topics: Ethical Considerations for Coaches, Medical Necessity Guidelines for Applied Behavior Analysis, LGBTQ+ Diversity, Clinical Supervision, and Charting the Life Course tools for Person-Centered Planning.
Clinical and Substance Use Disorder Quality teams completed reviews for 42 different service providers across 5 different service lines (General CMHSP Clinical and SUD Quality, Psychiatric Inpatient, Applied Behavior Analysis, and Crisis Residential).
Reviewed 345 individual case files and provided feedback on ways to meet higher clinical standards.
Completed 5,986 American Society of Addiction Medicine (ASAM) assessments for clients diagnosed with a Substance Use Disorder (SUD).
Handled 16,752 incoming Substance Use Disorder (SUD) calls with an average phone queue time of 7 seconds. This far exceeds the National Standard of 30 seconds.
CLICK HERE FOR THE FULL LIST OF 2021 SWMBH SUCCESSES AND ACCOMPISHMENTS