2022 SWMBH Successes and Accomplishments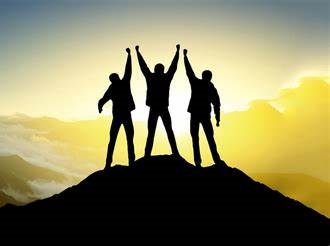 Highlights
SWMBH's most recent 2021-2022 Consumer Satisfaction Survey showed significant improvements in important areas, such as 'Improved Outcomes' for Adults and 'Improved Functioning' for Children.

SWMBH has achieved an Unqualified Audit Opinion for FY 21, which means SWMBH was found to be in full compliance with managing resources. This also attests that; the auditors agree with the processes and the manner in which SWMBH handles and manages funds for all business lines.

SWMBH conducted the annual Cultural Accelerator survey to measure employee engagement and staff satisfaction, showing a positive improvement in both areas for FY22.

Completed 37 Trainings with a total attendance of 981- an increase of 647 training participants from last year. Topics included: SIS Assessment Orientation, Patients in Crisis: Life Threatening Risks of Opioids, Medical Marijuana, Vaping, safeTalk, Human Trafficking. Implicit Bias Training, Social Work Ethics Pain Management, Methamphetamine Prevention, Transgender Mental Health, Suicide Risk Assessment, Person Centered Thinking, EMDR, and Mindfulness.

7% of (710) available Habilitation Supports Waiver slots provided by the State have been filled for FY22 (from October 1, 2021 through September 30, 2022). SWMBH has continued to have the best HSW slot utilization rate throughout the State of Michigan over the past 5 years.

SWMBH maintained 845 Autism Client Cases (up from 668 in 2021) and worked with CMHSPs to close out cases that had been left open unnecessarily to reflect proper enrollment numbers.

Utilization Management completed 29,056 total authorizations for service; 17,839 Prospective Review Substance Use Disorder (SUD) events; 1,828 individuals who were admitted for psychiatric hospitalizations or crisis residential stays and 14,752 incoming SUD calls with an average phone queue time of 7 seconds or 98.68% of calls were answered in 30 seconds or less.

SWMBH Veterans Service Navigator conducted meetings with approximately 120 new Veterans or Veteran Family Members (VFM) and participated in over 15 Veteran Community Events, providing education on services and programs available for our Veterans to take advantage of.

There was a 43.9 % reduction in ER claims and 73.3% reduction in inpatient episodes, for the six months prior to ICT involvement versus six months post ICT involvement. Overall, there were less ED claims this year than in years prior (1% decrease).

SWMBH has trained 2,365 community members on the use/administration of naloxone. A total of 2,694 naloxone rescue kits have been distributed, resulting in 89 reversals by community members and 121 reversals by First Responders.

SWMBH achieved a 96% Compliance Score on the Michigan Department of Health and Human Services 2021-2022 Performance Bonus Incentive Program (PBIP) Metrics; translating into a $2,174,845 achieved bonus award for the Region.

SWMBH performed very well on the most recent 2022 Health Service Advisory Group (HSAG) – Performance Measure Validation Audit; with 37 out of 37 total elements evaluated, receiving a designation score of "Met," "Reportable" or "Accepted," which represents 100% compliance.