Withdrawal From MI Health Link Demonstration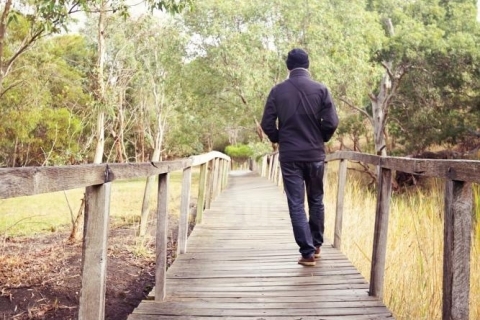 Southwest Michigan Behavioral Health to Withdraw from MI Health Link Demonstration
Effective December 31, 2022
Southwest Michigan Behavioral Health (SWMBH) will withdraw from the federal program known as MI Health Link (MHL) as of December 31, 2022.
The MI Health Link program was created "to test ways to improve care for dually eligible beneficiaries and reduce program costs by lining up financing and coordinating care across Medicare and Medicaid."  Dually eligible members mean people who have Medicare and Medicaid as their insurance.
SWMBH offered to be an MHL Demonstration Region in 2013. Meridian Health Plan and Aetna Better Health were granted MHL Integrated Care Organization (ICO) contracts in 2014. SWMBH worked with them to start and run MHL in the SWMBH region. Meridian and Aetna contracted with SWMBH to handle the MHL Medicare mental health and substance abuse services benefits. Enrollments began in March 2015.  MHL has been active since then.
SWMBH has and will continue to manage the Medicaid behavioral health benefits for the specialty populations.  That includes persons with severe mental illness, serious emotional disturbance, autism spectrum disorders, intellectual and developmental disabilities, and substance use disorders.
There are many positive changes happening to improve the public behavioral health system.  These changes swayed SWMBHs decision to leave the MHL program.  These include but are not limited to;
Opioid Health Homes
Certified Community Behavioral Health Clinics
Healthcare Information Exchange
Expanded MDHHS and Health Services Advisory Group Surveys
American Society of Addiction Medicine Continuum of Care Tool put into practice and review
Electronic consent management creation and put into practice
Provider Stability efforts
Financial reporting requirement changes
Making child and teenage behavioral health services better
MICAL and national 988 crisis lines, inpatient psychiatric bed registry
SWMBH wants to make sure our specialty populations remain the priority through these changes.  The work needed to manage MHL for fairly few enrollees has gone up a lot over the years. SWMBH recently stopped its National Committee for Quality Assurance (NCQA) Managed Behavioral Health Organization (MBHO) Accreditation renewal. SWMBH had been accredited since 2018. This accreditation applied only to the MHL service line.  It was not required.  It created direct expense and opportunity costs.  It did not bring enough relief from audits as first hoped.
Our priority is collaborating with MDHHS, Meridian, Aetna, MI Health Link Enrollees and MHL Providers for successful care transitions between now and December 31, 2022.  SWMBH, its Board and MHL Providers thank the Michigan Department of Health and Human Services, Meridian Health Plan and Aetna Better Health of Michigan for their partnership during the eight-year MHL Demonstration.